LinkedIn is the world's top professional social media platform, connecting approximately 756 million users from over 200 countries. It was initially marketed as a job search or recruitment platform, but it is much more now.
Having a great LinkedIn presence may help you raise brand awareness, expand your professional network, build strong relationships with partners and customers, and enhance sales.
Let's recall why LinkedIn matters so much in the professional business world?
LinkedIn sessions increased 31% year over year in Q1 2021, according to Microsoft, the parent company, and the same authorities stated that the platform's engagement is at an all-time high.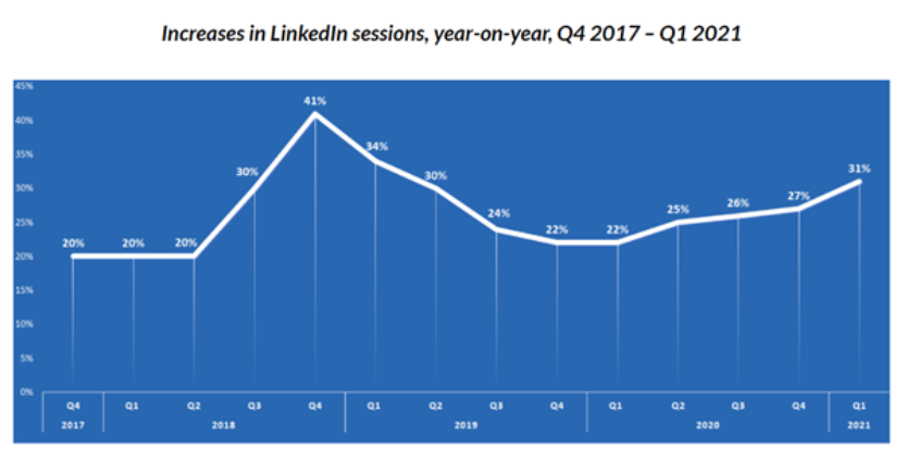 LinkedIn is the most reputable social networking platform in the United States. To some extent, 73 percent of social media users feel that LinkedIn safeguards their privacy and data. In comparison, only 53% of Facebook users share this perspective.
LinkedIn receives 15 times as many content impressions (9 billion) than job postings.
The exposure of adverts on LinkedIn has been shown to increase purchase intent by 33%.
LinkedIn is no longer exclusively for recruiting, as previously mentioned. Advertisements can boost buy intent, which can lead to increased sales later on.
But creating content on LinkedIn, finding what to post on LinkedIn and coming up with a proper LinkedIn scheduler are now highly popular concerns of many social media managers and LinkedIn company page owners.
Can you schedule LinkedIn posts and Manage Your LinkedIn Pages in once Place?
Yes, with Circleboom Linkedin Scheduler it is possible.
So far, we have discovered the reasons to focus on content marketing on a LinkedIn Company Page. Assume you have done your homework, studied your target audience, and established a content plan. However, if you're juggling too many jobs at once and don't set aside enough time for this, the last step of having the content published on your page might be cumbersome.
Even if you do everything perfectly, other things will arise, and you will become sidetracked. It also pertains to your coworkers and employees as well.
Good news has arrived!
You can now schedule LinkedIn posts in advance to help you arrange your content marketing strategy and plan. But the answer to can you schedule LinkedIn posts on LinkedIn itself is "No" for now.
So, we have brought you the most intuitive LinkedIn scheduler option in the market to save you from searching for the right tool.
Circleboom Publish delivers cutting-edge software that allows users to manage several social media accounts in one place, as well as other incredible features such as built-in content design, content curation, automation, and, of course, post-scheduling.
But first, let's look at "how" to use Circleboom Publish to schedule LinkedIn posts.
If you want the schedule Twitter Threads this article also will help you : Schedule Twitter Threads
How to schedule LinkedIn posts?
If you're a regular social media user, managing the Circleboom Publish will be simple because of the intuitive design approach.
Step #1: First, log into the Circleboom Publish dashboard.
If you have not created an account, take the time to set up a Circleboom Publish account.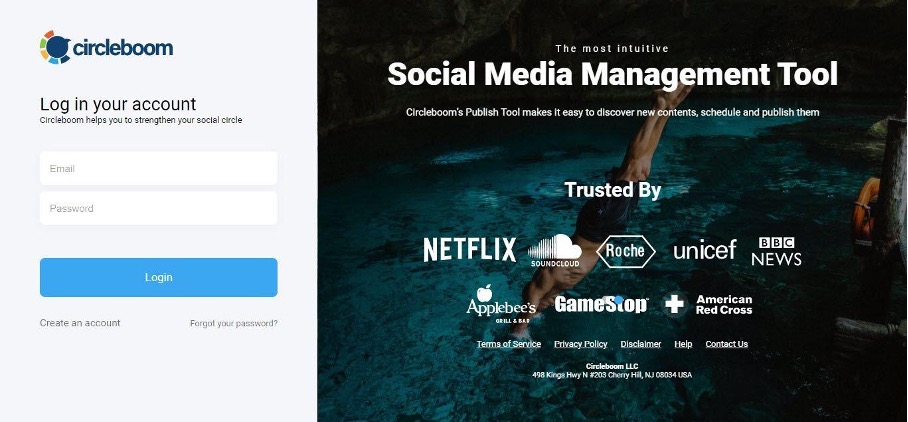 Step #2: Once you have logged into the Circleboom Publish dashboard to schedule your LinkedIn posts , you will notice many social network account alternatives (Twitter, Facebook Group, LinkedIn Profile, LinkedIn Page, Google My Business, and Instagram).
Go to your LinkedIn Profile or LinkedIn Page to add your account to Circleboom Publish.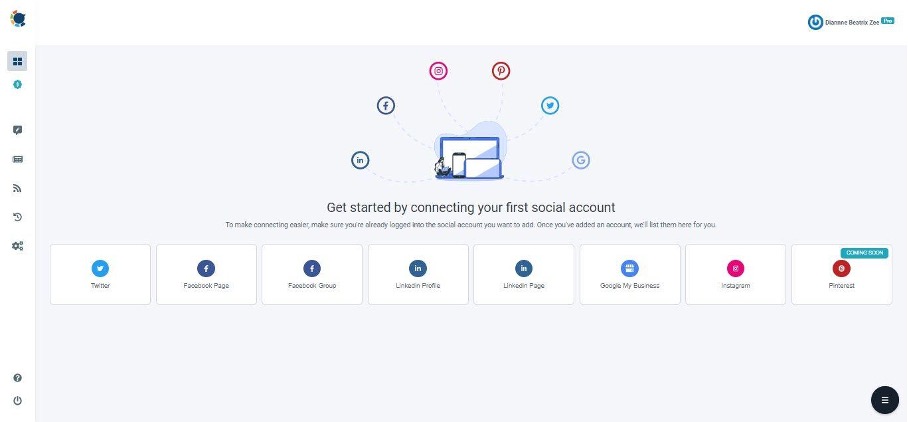 Step #3: Connect your LinkedIn account to Circleboom Publish's smart dashboard by completing the authorization stage.
Adding your account to the Circleboom Publish dashboard takes only a few seconds.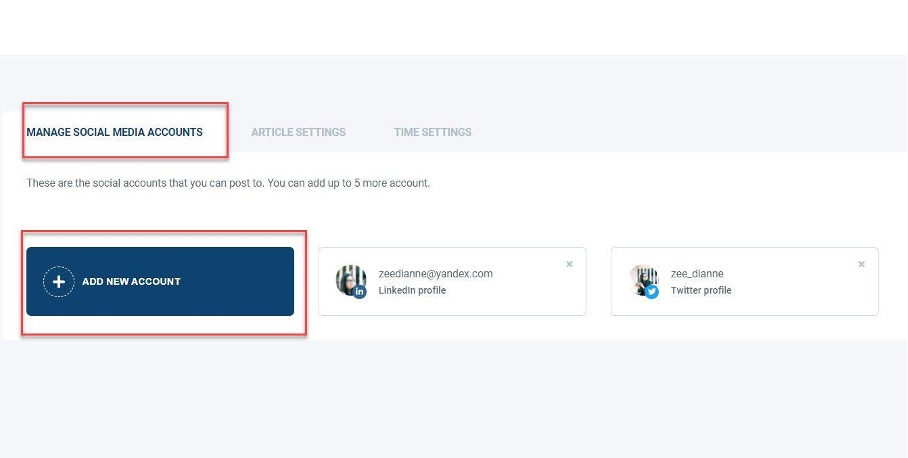 Step #4: On the left-hand menu, locate the "Create New Post" button once your LinkedIn account or LinkedIn Page has been added.
To schedule your LinkedIn postings, click it.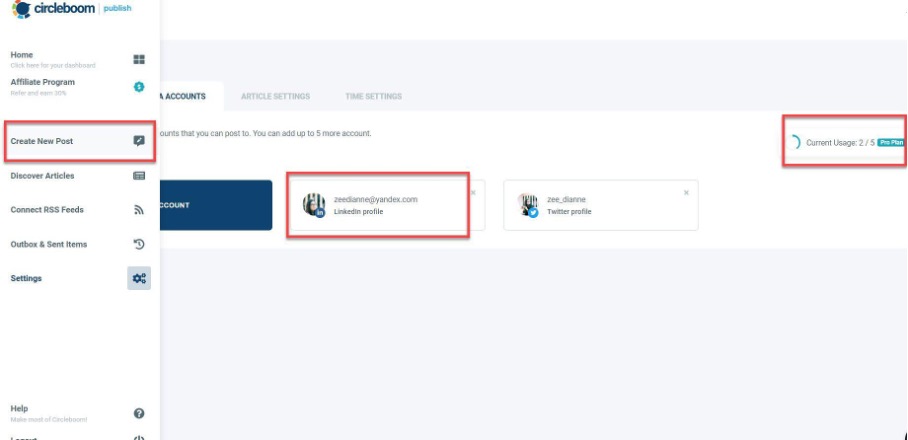 Step #5: To create a specific post, select the account among the added accounts.
You can utilize the option "select by the social media platform" to schedule your posts across all of your LinkedIn profiles.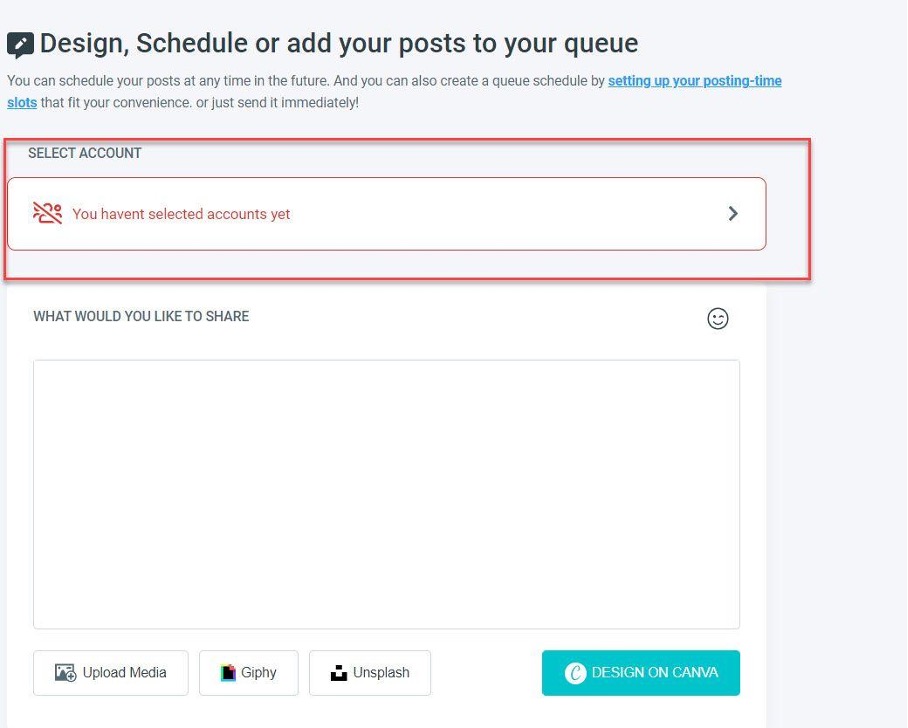 You can also utilize the "Select by Group" option to group the accounts that you publish regularly.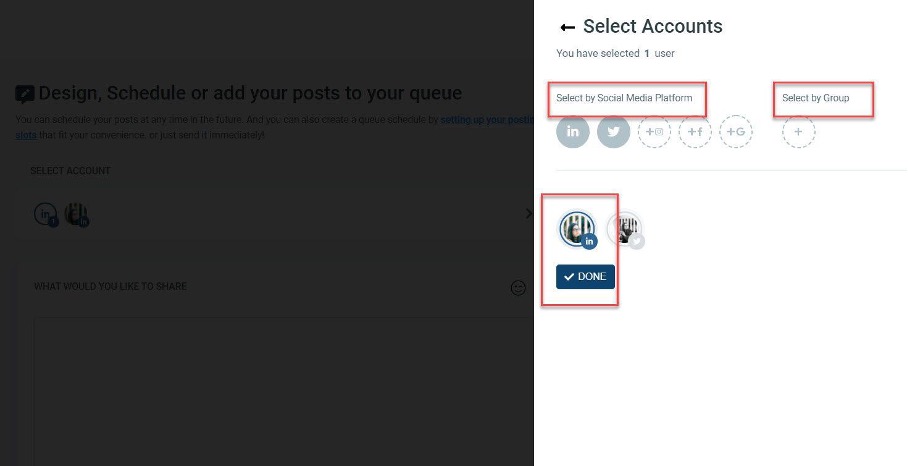 Step #6: After choosing your LinkedIn accounts, you create your post and preview it on the right hand.
When you are finished, you'll see "Add to my Queue," "Schedule it," and "Post" choices under the post preview.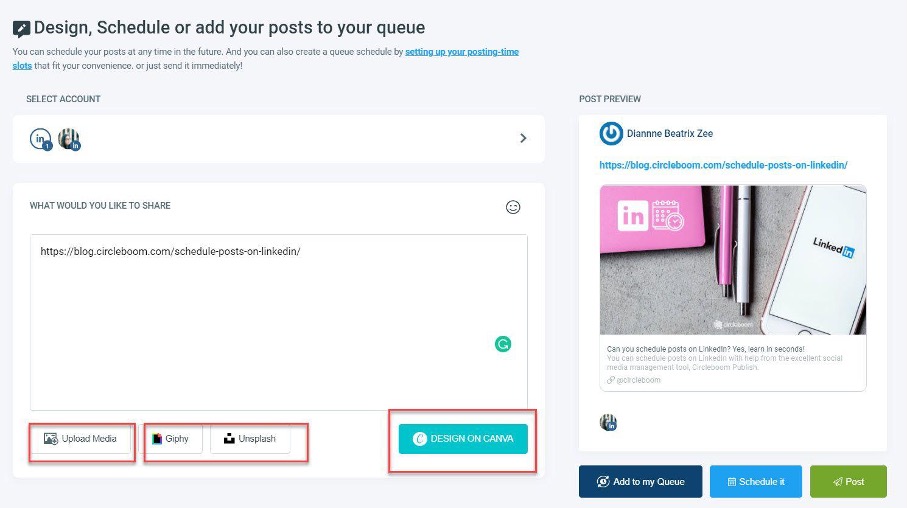 Pro Tips for Designing Your Content: Circleboom Publish is a one-stop shop for social media management. It also allows you to use the built-in Unsplash, Giphy, and Canva social media post design tools to edit your posts.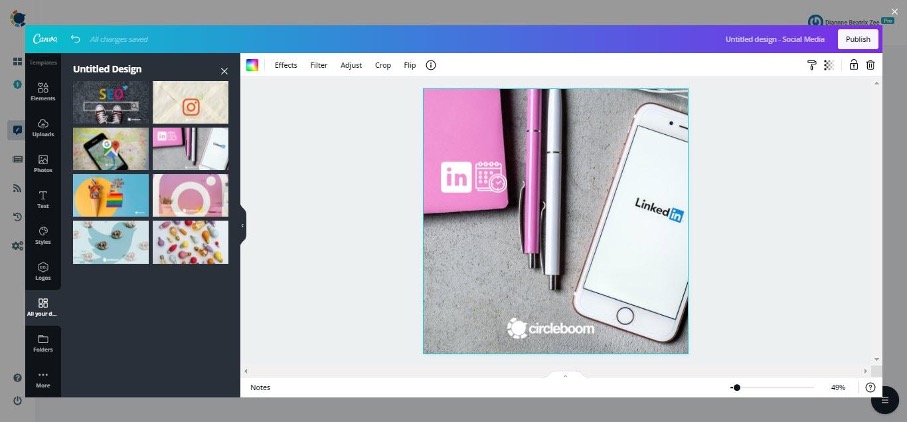 If you are using these platforms, you won't need to open another tab to modify your posts with Circleboom Publish's simple UI. Canva's graphic capabilities for photos and videos can help you improve your content.
Here you can design content in specific sizes needed for different social media platforms. Edit, save and archive your designs in the same dashboard.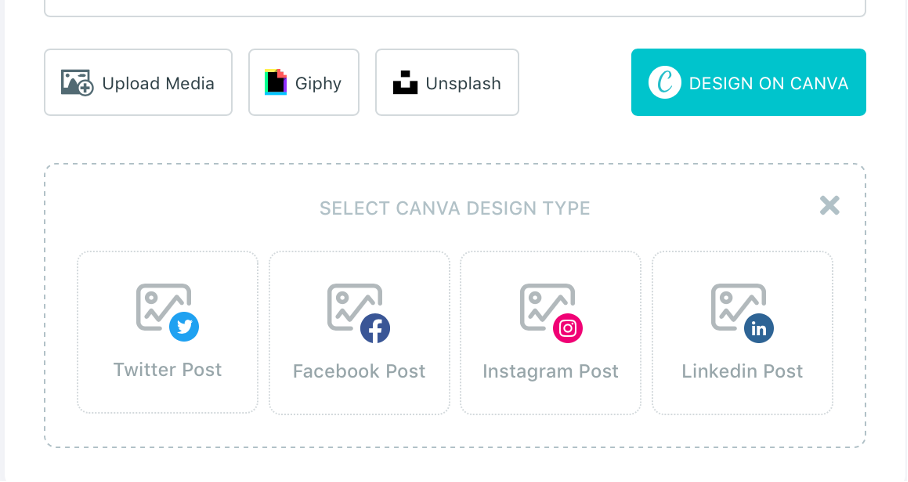 Step #7: If you are done with the content design step on Canva, click on Publish.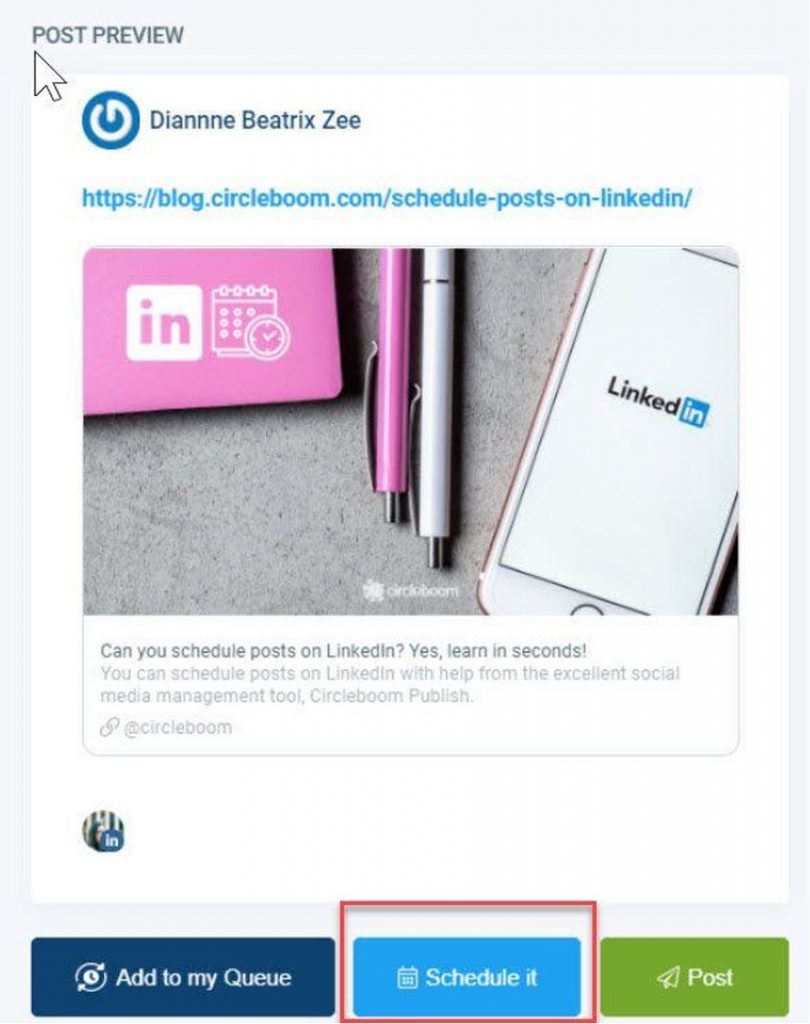 Or you can upload an image from your local device and proceed with the "Schedule It" option in both methods.
And you can also choose custom image sizes for Linkedin by using the Circleboom Design tool. You can also check a fully comprehensive LinkedIn size guide for images and video
If you want to schedule Twitter Threads you can check alternatives here:
In case you have many Facebook accounts and you want to manage all in one dashboard you can read the blog post to manage multiple Facebook accounts all effortlessly.
If you want to manage your other social media platforms, you can also manage Instagram, Facebook, Pinterest, Linkedin, Twitter, and Google Business Profile with Circleboom Social Media Management Tool.