Presuming you're a newly established company or you have a new Twitter account and you are able to create amazing, funny and valuable content and your aim is getting more engagement on Twitter.
Even if you share great contents on Twitter, you may not be able to get the engagement it deserves. This is the most common problem vastly caused by the lack of quality followers. Please keep in mind that if you don't have active and targeted followers in your network, you're wasting your time to creating quality content.
Then, What is the first step for you?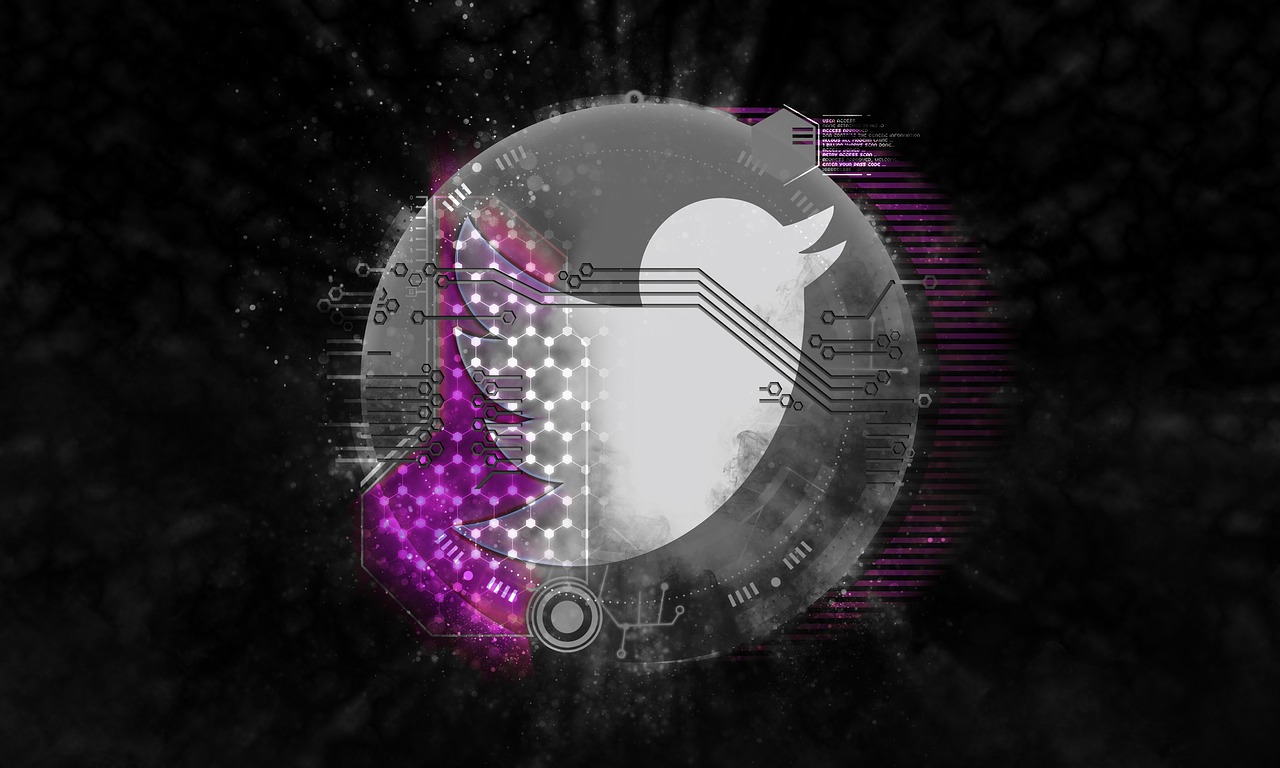 First of all, you have to use one of the Twitter management tools for smart searching on Twitter and decide 'Who To follow' on Twitter. Not only you have to follow targeted audiences for interaction but also it would be better unfollow some of your friends, particularly fake accounts, inactive or suspended Twitter accounts and sometimes even talkative accounts may need to unfollow behind.
Today, I want to talk about one of the best and handy follow and unfollow Twitter Application named Circleboom which I'm using to manage my Twitter account as well as my clients'.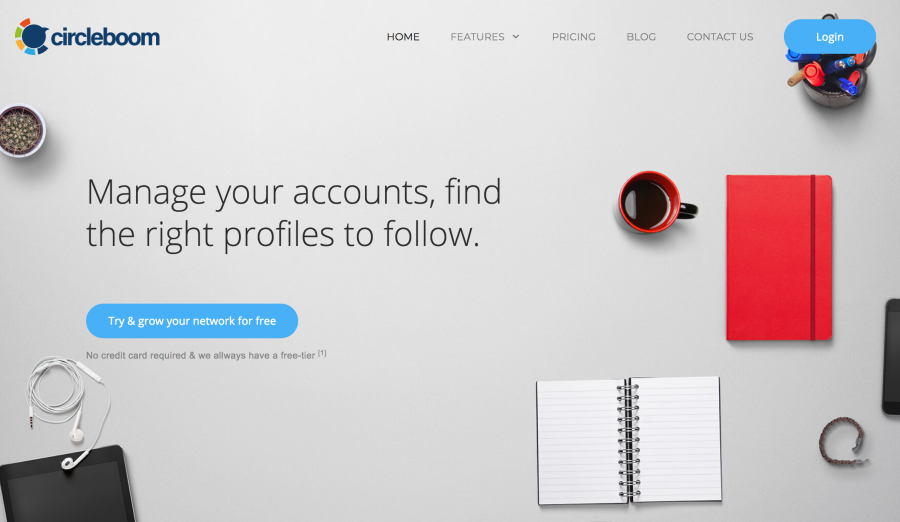 Circleboom was one of the most trusted Twitter management tools that helps you to strengthen your social circle,  based in New York, USA.
To me, the key feature of Circleboom is 'Smart Search Feature' which helps you to find the answer to 'Who To Follow' question. You can search on Twitter profiles including bios and tweets for the trends you're interested in. And another search capability of Circleboom is allowing you to find the Twitter accounts Tweeting using the same Tag/ Hashtag. Also, in order to spam protection, they have lots of filters to avoid duplicate actions for Follow or Unfollow.
In a common practice, you occasionally may not want to follow Twitter accounts but wanna read their tweet. For this, most of the Twitter users use Twitter Lists. But to create a new list one by one tweeting on the same subject is a very laborious process and takes a long time. By using  Circleboom's Smart Search and Twitter List Feature You can create Twitter List in one-click or you can add to your existing Twitter list.
If you need to unfollow some of your friends, you can use unfollow filters on Circleboom. You can unfollow the ones not following you back, Fake accounts, spammers, eggheads or talkative accounts very effectively.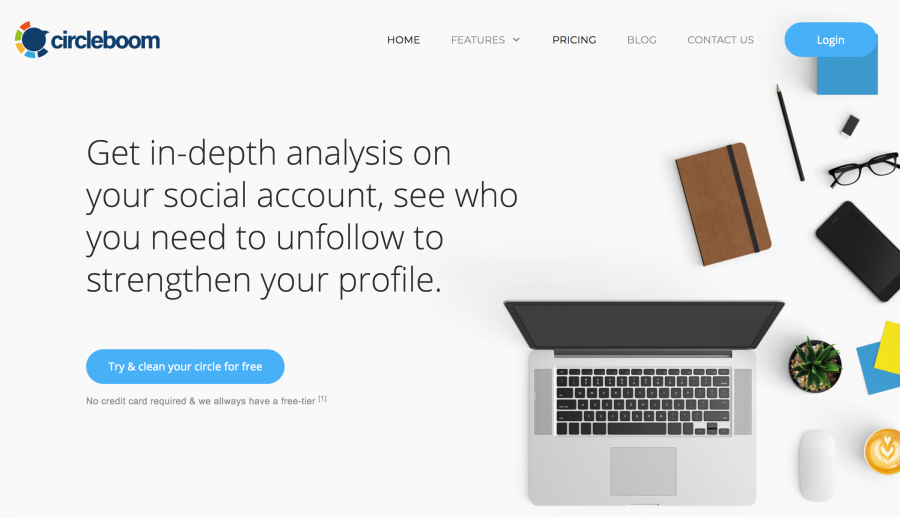 In addition, to follow, unfollow features,  You can connect your blog/website's RSS Feeds to your Twitter account in Circleboom. They can connect RSS feeds to their Twitter account with a few clicks, and also may attach some marketing keywords to each and every Tweet the system sends This the best part of Circleboom especially for bloggers. (I'm using it for my blogs!)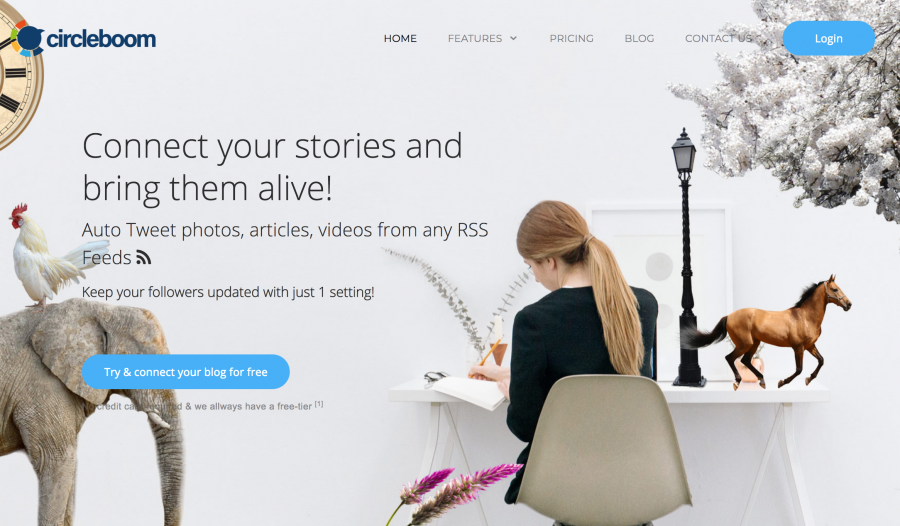 And the last section of the Circleboom is Analytics. This gives you your twitter accounts analytics. But I have to point out that this part is somewhat inadequate and needs to be further developed.
Finally; Let's talk about prices!
If you compare with the other tools like Manageflitter, Tweepi, Crowdfire and etc. Circleboom pro membership has the most reasonable prices. Besides, annual membership price is more affordable.
If the user has more then 1 account there is Circleboom's Multi-Pack option which you can easily connect up-to 5 Twitter accounts with very affordable prices. In comparison with the other tools, Circleboom has ultimate best prices.
By the way, do not miss to read the Twitter policies for follow unfollow limits whichever Twitter management tools you use.
You can also check this blog post for other alternatives .